God in Marriage and Relationships(AY)
Summary
This program is a panel discussion with married couples about their love and how God has shaped their experiences.
Program Aim
To encourage healthy Christian Relationships
Scripture References
Genesis 2:24
Theme Song(s)
Happy the Home(655)
Preparations and resources
A panel of 3-5 married Christian couples.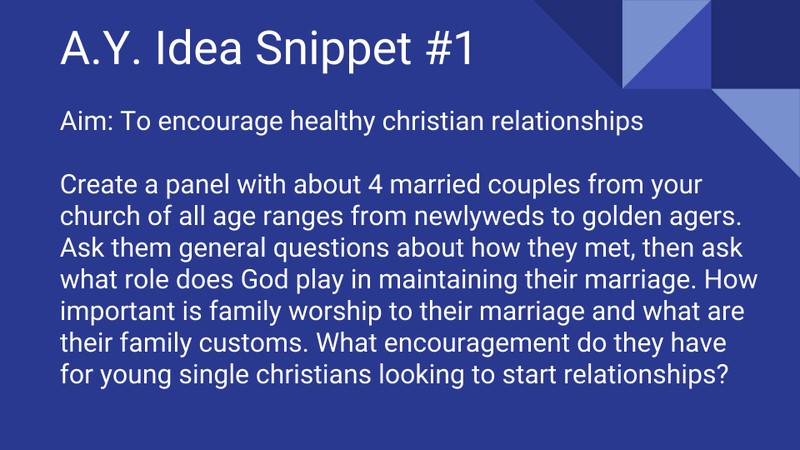 Create a panel with about four married couples from your church of all ages ranging from newlyweds to golden-agers. Ask them general questions about how they met, what attracted them to each other etc. Ask some of the following type of questions:
What role does God play in maintaining your marriage? 
How important is family worship to you as a couple?
What encouragement do you have for single Christian men and women?
What are some family traditions that help grow your family's spirituality?
What are the key characteristics to look for in a spouse?